Hot dog or Canoe rafting Annecy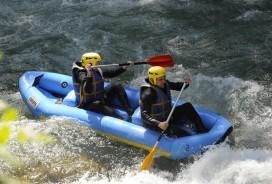 Hot Dog is a close cousin of rafting – a blend of canoe and rafting. HOT DOG (inflatable two-seat canoe) allows any beginner to enjoy and try out techniques and maneuvers of this boat – you can do it alone or with another person.
[spacer] [spacer]
To reserve HOT DOG activity online, click here!